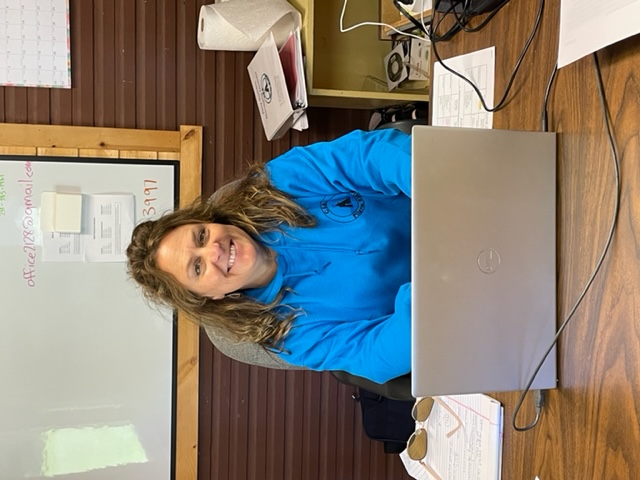 Welcome Back!

Some of the BEST memories are made in flip-flops! Kellie Elmore
Dear CSA Members and Guests,
I am excited to welcome you back to Northern Michigan and the CSA for the summer of 2023. As the Managing Director, I am here to make sure your time this summer is full of safe and memorable activities. If at any time you have any questions or concerns, please reach out to me.
Many employees and volunteers have been working tirelessly to get our community ready for you and your family. We are excited to be offering our full schedule of activities this summer including swimming, tennis, church services, bible study groups, book clubs, yoga, guest speakers, concerts, potlucks, operettas, Monday night dance, lunches at the Crystal View Cafe', opportunities to volunteer, and more!
Youth programs will be in full swing beginning June 19. Our staff of energetic youth leaders are ready to host fun activities for our middle and high schoolers each week. Their calendar is full of evening activities, local field trips, teen dances and much more. For our younger children we will continue the traditional activities including Arts and Crafts taught by Jane Kearns, Sunday School, Ecology Fun Fridays taught by Evan Hammon, and daily Ballfield games. A weekly schedule of activities is included in the welcome packet and further details are available on the whiteboards at the Assembly Building, and on our website
https://summerassembly.org
Volunteerism is what keeps our traditions alive. If you and your family are looking for ways to make a difference at the CSA, be sure to check out our Volunteer Board in the lobby at the Assembly Building. After completing a project be sure to email pictures to me so we can feature you on our bulletin board!! Also, check out our list of committees on our website
https://summerassembly.org/board/committees.html
if you are interested in getting involved in a specific area of the Assembly.
The CSA office is open Monday- Friday from 9:00 am - 4:00 pm, and on Saturday from 9:00 am to noon. Please let us know if you have any questions. It is our goal to provide you with the BEST summer yet!
Sincerely,
Amy Somero-Managing Director
This email address is being protected from spambots. You need JavaScript enabled to view it.
231-499-0257