Education Fund & Scholarships — Open the Scholarship Application(pdf file)
The CSA Education Fund was established October 24, 1992 to provide scholarships to CSA and Benzie County students. Scholarship applications are reviewed by the CSA Education Fund Trustees and granted considering the following: financial need, scholastic ability, strong commitment to service within their community, and admission to an undergraduate or post graduate program at an accredited college or university or into a vocational program. Priority is given to those enrolling in an associate degree, a bachelor's degree, or vocational program. Past recipients are welcome to apply, up to a total of four years.
Contributions to the CSA Education Fund are tax deductible! The Education Fund Federal Tax ID is 06-1359167. General, honorary, or memorial gifts to the CSA Education Fund should be sent to:
CSA Education Fund
c/o Beth French
PO Box 1776
Frankfort, MI 49635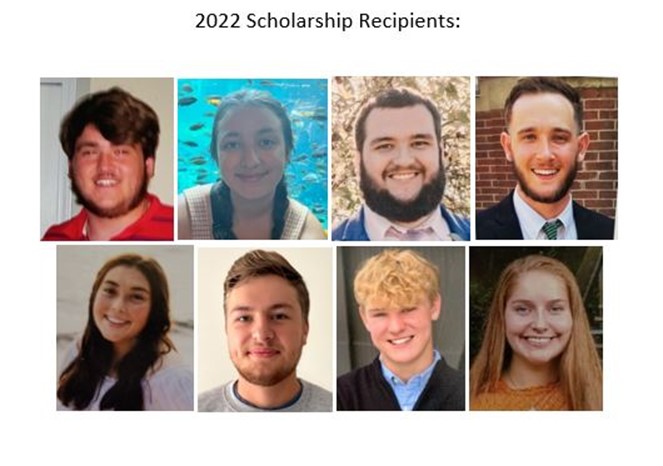 The C.S.A. Education Fund has announced the 2022 scholarship recipients:
Jazmyne Ness and Emily Perkins, from Frankfort High School

Olivia Bailey, Jacob Reed and Neveah Smith, from Benzie Central High School

Aidan Coyne, Luke Coyne, Samuel Hellstrom and Tyler Seward, from the CSA
Awards totaling $25,000 were made to these students based on academic achievement, activities, citizenship, faculty recommendations and financial need. Thank you to everyone who donated to the Education Fund to support these outstanding students.
We count on YOUR donations, large and small. They make up the bulk of the Fund and make life just a little easier for our students.
CSA Education Fund Trustees:
Jennifer Daly (chair), Gayle Boecker, Andy Campbell, Beth French, Rather Stanton, Steve Walton and Dave Wynne