Despite Covid this was an active time in the research and restoration of the CSA forest. Lucas Nerbonne joined us as an intern during the month of July. One of his primary projects was to map Hemlock groves around the CSA. This species is a slow-growing, long-lived tree which grows in groves that create their own micro climate. Did you know that there are Hemlocks that could be up to 300 years old on the assembly grounds? Unfortunately these old friends are next on the list of threatened trees. Please be on the lookout for the unwanted invasive, the Hemlock Wooly Adelgid. It has yet to be found in our area, but there are cases just south of us in Michigan. For more information visit https://savemihemlocks.org/. If you find hemlocks along a road consider trimming lower branches so that the pest can not be transfered from via a vehicle.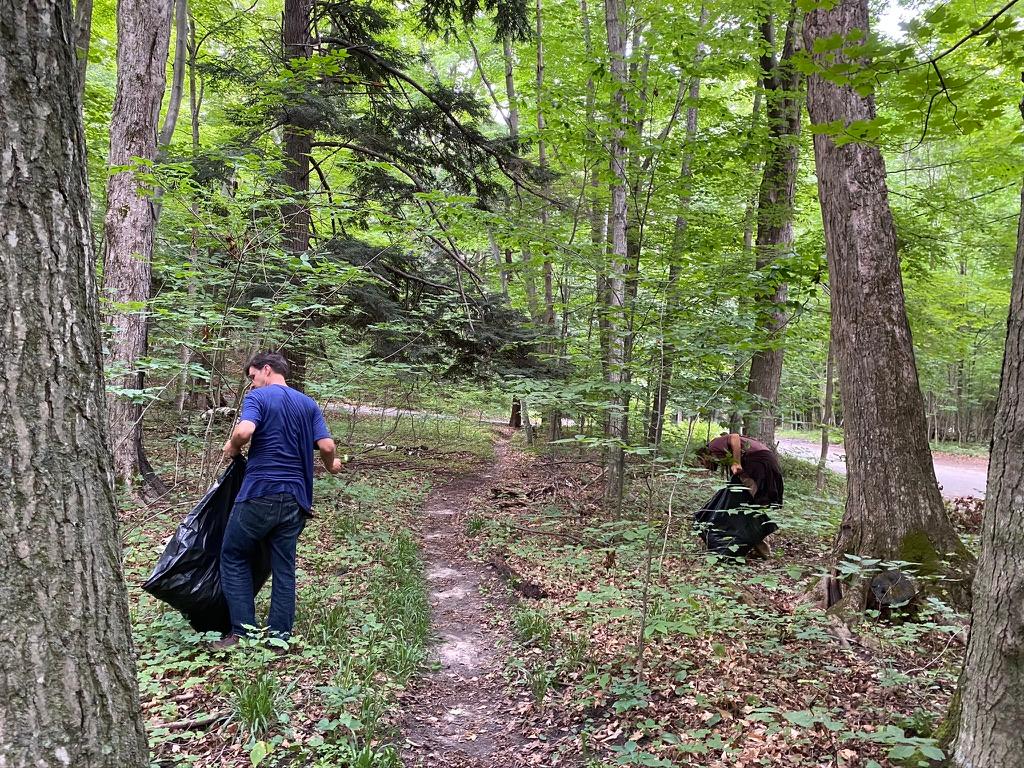 Lucas also made contact with residents of the Standish neighborhood who were part of a cottage owner pilot project, and mapped the condition of Beech trees that were treated for Beech Bark Disease by the CSA. Beech Bark Disease treatment appears to be successful to date, so if you have a beech tree on your lot you would like to save, please contact "Tree Doctor" Dan Schillenger at

or 231-947-8921. He will be at the assembly in September.
Garlic Mustard removal continues at the CSA. The Ecology and Forest Care committee sponsored four volunteer events removing >50 bags of garlic mustard! Make sure you check out the Hemlock in the background of this picture.
There is not much time left in the 2020 season, but good news, forest professionals usually treat and remove trees in the Fall and Winter months. Please visit this resource list to find the help you need. If you have thoughts or questions feel free to contact

.