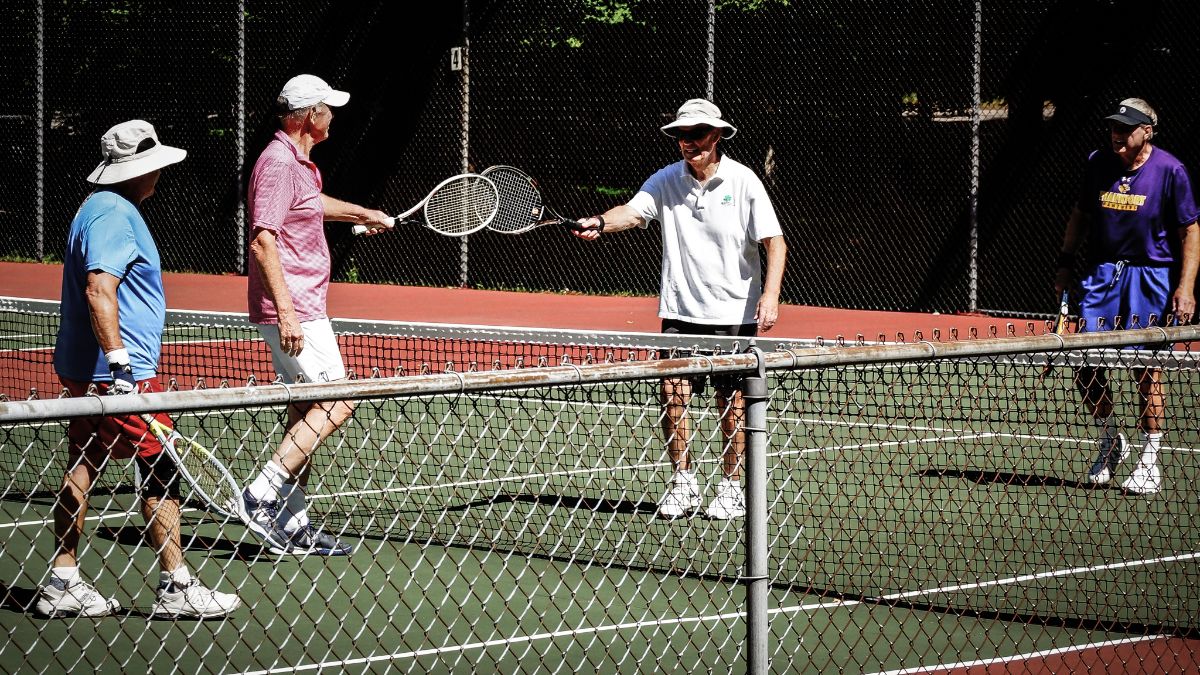 If you are interested in joining the Tennis Committee, helping out with lessons, or have any questions, please contact a Committee Co-Chair: Alan Marble at This email address is being protected from spambots. You need JavaScript enabled to view it. or Dennis Nahnsen at This email address is being protected from spambots. You need JavaScript enabled to view it.
It was a wonderful, busy season for the committee as it expanded its horizons, fulfilled its role in helping select new staff and set attendance records for lessons for all ages.
Steve Shreiner decided to return to the CSA fold after years up at the Downs, and coaching and playing around the country. He brought with him his characteristic enthusiasm and a staff which included Jonathan Blessing as his second-in-command, along with several assistants who combined to make the program shine.
The Board of Trustees instructed the committee at its November meeting to address the growing interest in pickleball by adding court striping for four more pickleball courts on the Crystal Lake courts. We worked with Steve and our dynamite new managing director, Amy Somero, to get bids for both cleaning and striping the courts. The work was done before the season started, and pickleballers of all ages began to use the courts in the afternoon. Rick Rodes volunteered to coordinate biweekly clinics for pickleball, and the courts were filled every Tuesday and Thursday afternoon.
We conducted two tournaments and introduced a very popular new event in which parents and/or grandparents teamed up in doubles with children and/or grandchildren. Sixteen teams signed up in July. We began utilizing volunteers as match supervisors to answer questions on rules, facilitate play and provide general oversight. The August tournament suffered from a series of events which included two rain days, operetta practice for "Beauty and the Beast," and a major sailboat regatta at the Crystal Lake Yacht Club, and a couple of matches were not completed. With careful planning we hope to make next year's tournaments even better.
We removed 21 signs from the various CSA tennis courts and replaced them with 9 new ones, which makes for a cleaner look and better spectator viewing. We also replaced the old court numbers and racket hanger with new ones made of cedar with black numbers.
We will be submitting a proposed budget this fall to provide new equipment, resurface two (perhaps all!) of the woods courts and repair or replace bleachers and benches.
Thanks to everyone who participated in the program and volunteered their time to make the season a success.