By Sam Rosenblatt - August 10, 2018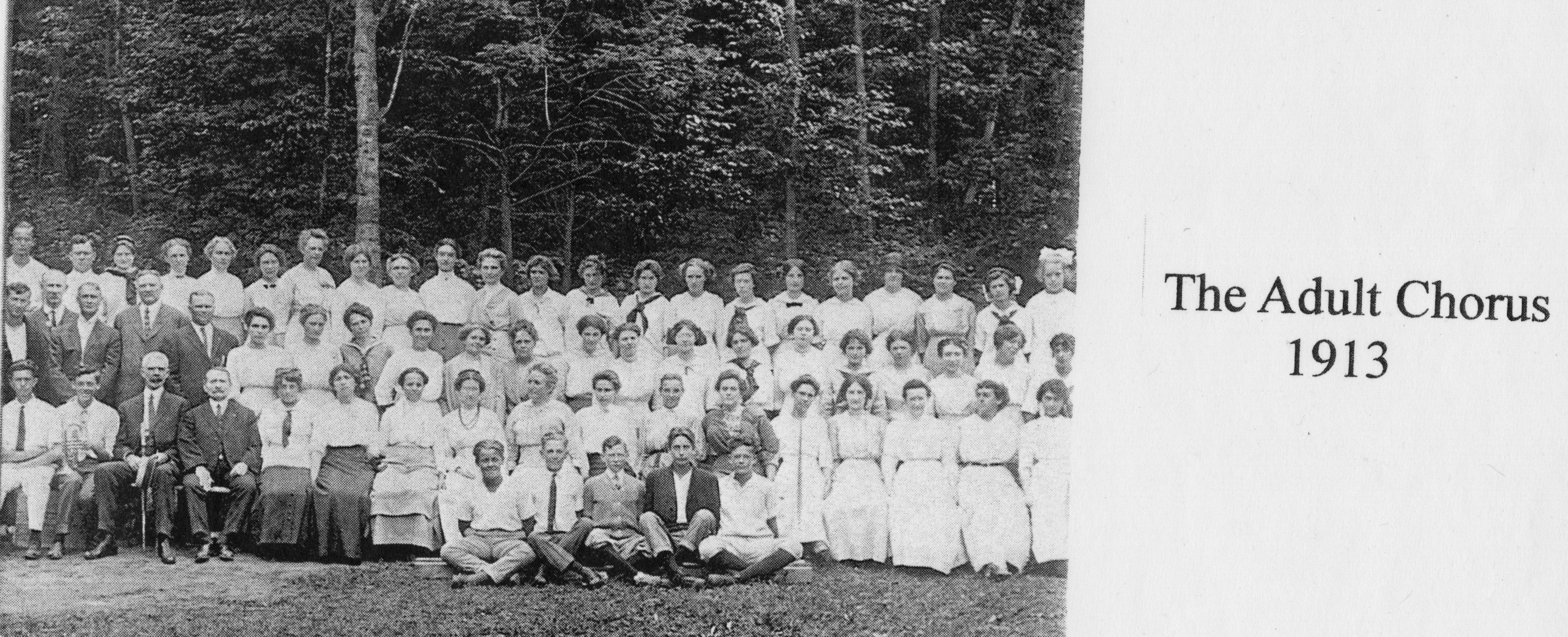 There are so many activities to do at the CSA that one might assume have always been part of our culture. Most, however, did not come to be until as recently as a generation or two ago. There were no swimming lessons until 1931, Monday night dancing did not begin until 1954, and the first Cottage Treasures sale was not until 1976. There is one activity though older than any other, older than any building on the grounds, which has been here since the CSA moved to Frankfort: The Assembly Choir.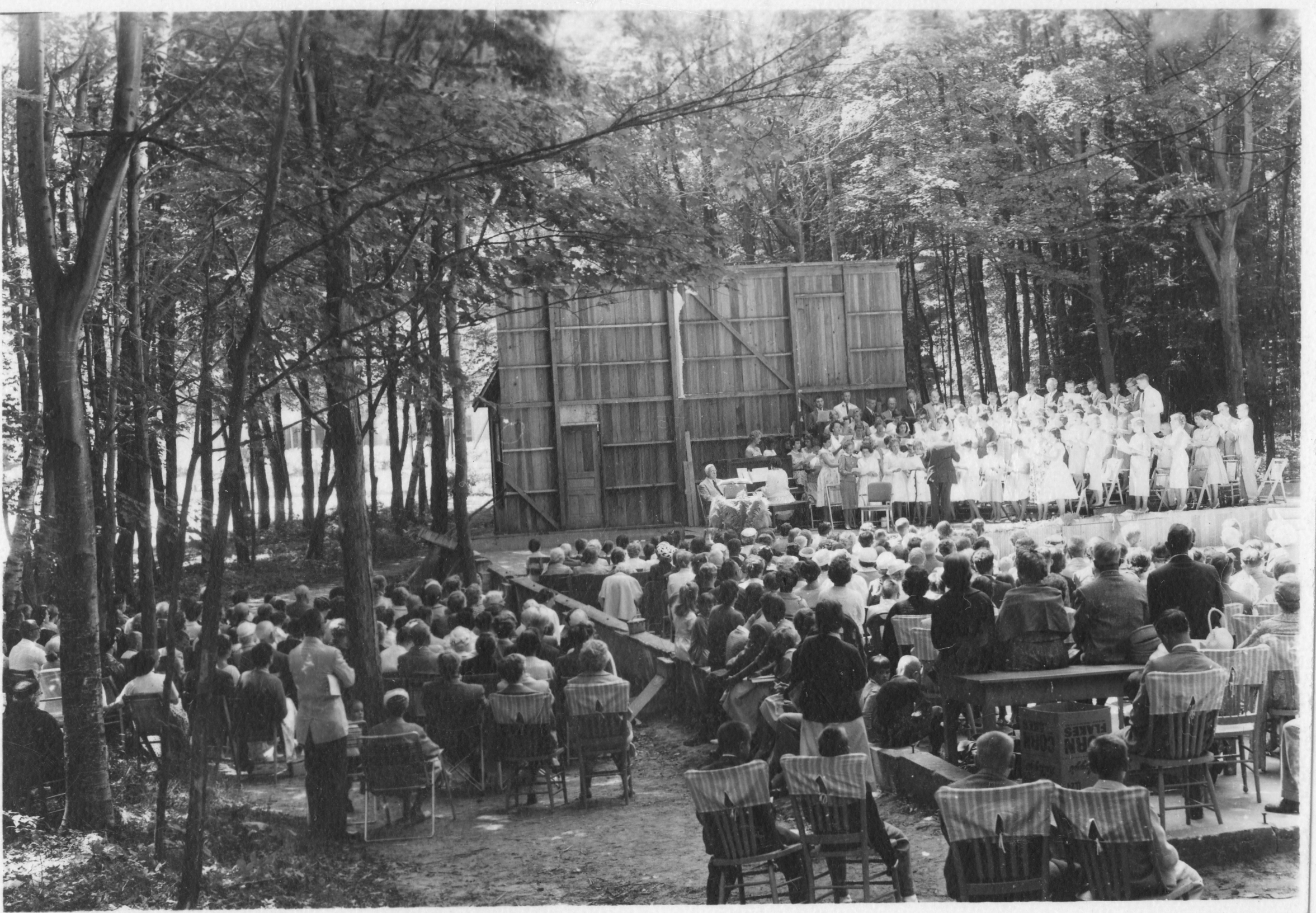 Beginning in 1904, the choir is older even than all three versions of the auditorium it now sings in, first performing in a large tent with a "Good sized pipe organ" but which "rain poured in upon at every vulnerable point", then in the auditorium donated by Dr. R. J. Bennett in 1912. After the collapse of that one in 1959 they performed for "…nine Sunday outdoor services in a beautiful setting without a drop of rain" while "churchgoers donated huge sums" to build a new roof over their heads. When the auditorium again collapsed in 1962, they kept right on singing.
From the beginning, assembly members and visitors have remarked at how exceptionally talented the choir is. In 1906 after a benefit recital, the Rev. Nichols wrote "There is more talent in these woods than one dreams of.", and in the 1921 Assembly News the program committee remarked that "No one thing, perhaps, has contributed more to our enjoyment and inspiration [than music]." Who is to say why this has always been the case? It could be due to the "ringy" acoustics beloved by choir member Liz Gottlieb, the "unusually high proportion of professional musicians" or the great directors lauded by long time admirer, first year choir member Carol Gunkler. Regardless, the choir seems to be sticking to its tried and true formula.
Throughout the past 70 years the adult choir has undergone very few major changes. While new members join every year and sometimes the practice schedule changes, in "There Ought to be a Place", Russ Freeburg writes that "It is probable that the Assembly Choir has turned over completely only once in its history" and "The choir is steeped in tradition. The first time members join the choir each summer, they stand to introduce themselves. They tell where they are from and relate news about their activities over the previous winter." And in the past 72 years we have only had 2 different permanent choir directors (although there were 11 before that).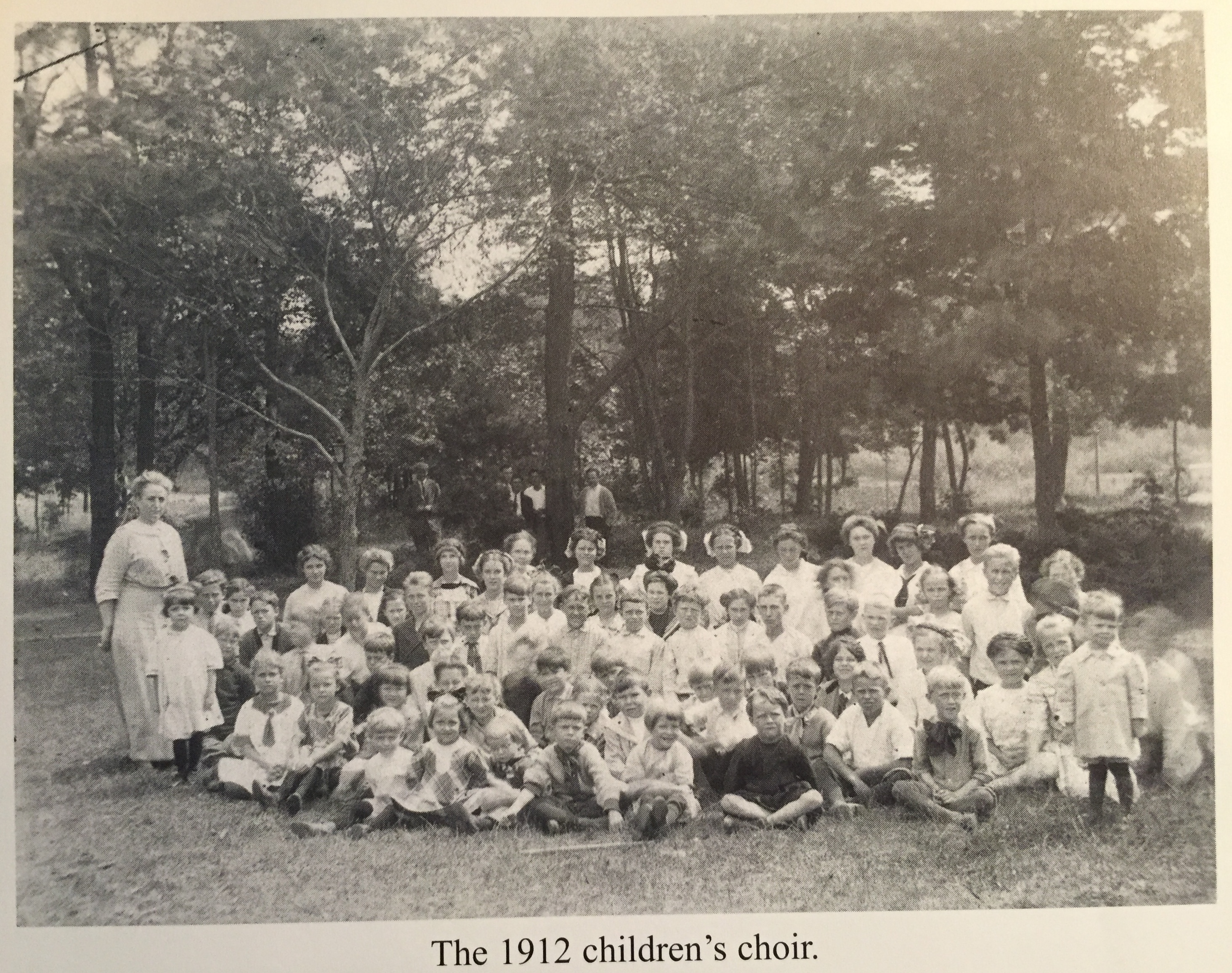 Perhaps the longest lasting change that the choir has undergone was the creation and slow dissolution of Children's Choir. Founded in 1911 by then music director Margaret L. Weber, the Children's Choir, sometimes called the "Children's Vocal Training Club" or the "Junior Choir" functioned both as a youth activity, singing kid's songs just for fun like "Happy Lil' Sal" and going on beach picnics, and also as a precursor to the adult choir, occasionally performing hymns during Sunday service. This children's choir was immediately a success and had high participation.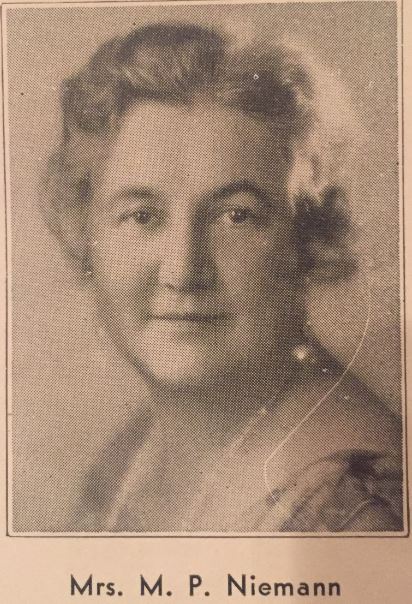 It was a regular feature of the program when Mary P. Niemann became music director in 1928. Mrs. Niemann was a constant force at the Assembly for a long time, serving as the third longest running Music Director from 1928 to 1941 until wartime had other priorities for her as it did for many in the CSA. A force she was though, backed by one of the longest running assembly presidents and another spitfire, Katherine Macy Noyes, Niemann solidified stunt night and added the children's operetta to the list of programs in 1931 for good. Not long after, the children's choir and operetta were linked, with many of the children who were in one also ending up in the other.
Today, even without an influx of youth, the choir is still in great shape. Despite the age imbalance, choir attendance remains as strong as ever, as you can see in the visualization below. Compared to the 70's and 80's, average and peak attendance are up and even the least attended Sundays have more members going now than then—a statistic that is even more impressive considering the fact that families tend to spend shorter visits here then they used to. These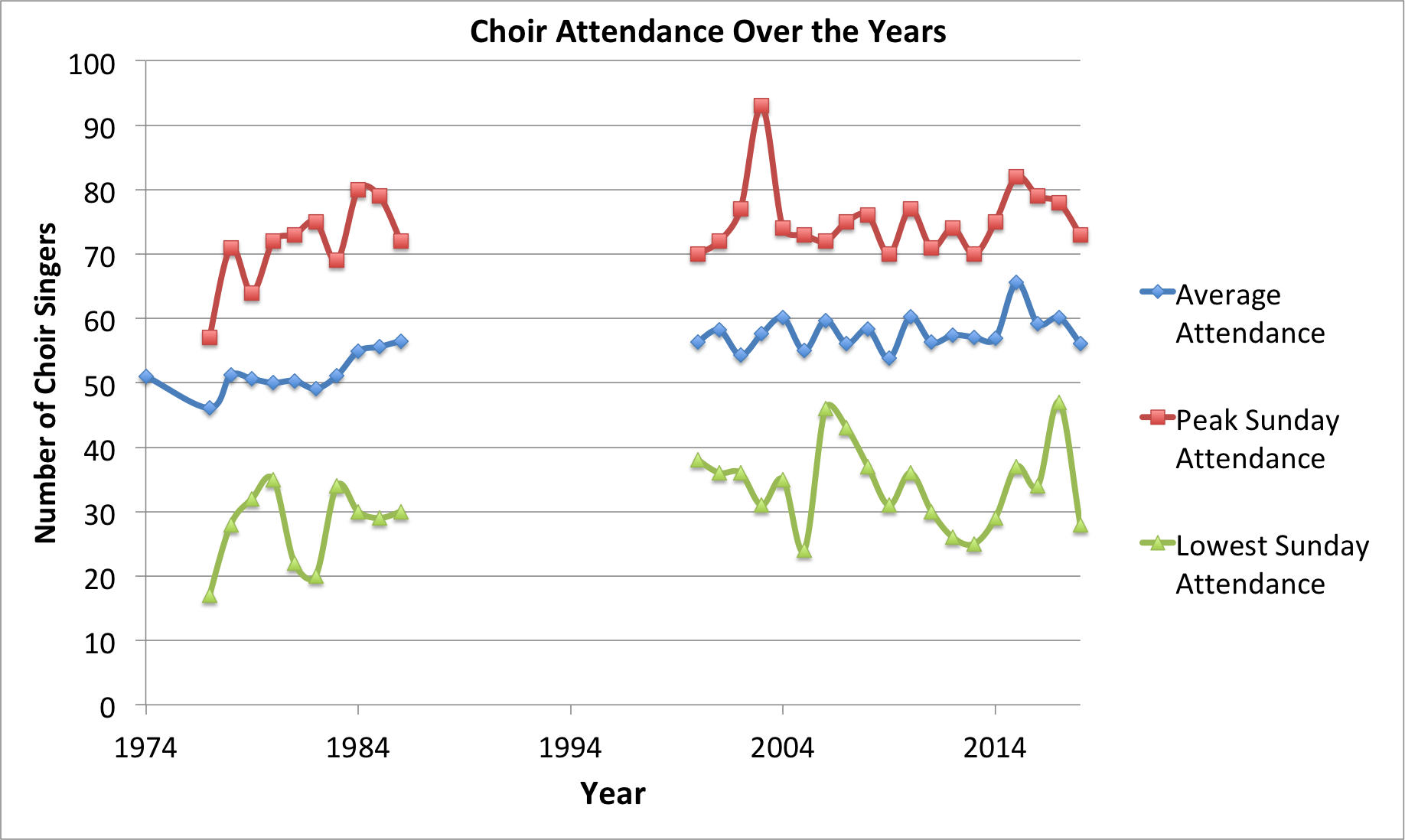 statistics were made possible due to the methodical, record-keeping of long-time choir director Tom Williams, who took attendance at choir every Sunday without fail and started that tradition of name-signing that continues today. In 2001, archivist Tammy Royle wrote to Ken Cox that "Of course Tom had a reason for taking attendance each Sunday. He was an athlete so he kept 'stats'!"
This kind of methodical, by the book, attitude was characteristic of Tom Williams and extended beyond the attendance ledger. Known for his morning sweeping routine and his systematic daily naps, Tom Williams was said to be a "technician" when it came to music. According to Carol Gunkler, "Tom was a builder. He did it piece by piece. Current Music Director Ken Cox is much more focused on what goes out. He is more focused on developing this wonderful sound and getting it out to the congregation. I don't want to say Tom was more mechanical, it was just an entirely different approach."
Beginning his era as Music Director in 1946 after his friend Carter Davidson signed him up to direct the music and waterfront of the CSA (allegedly against Tom's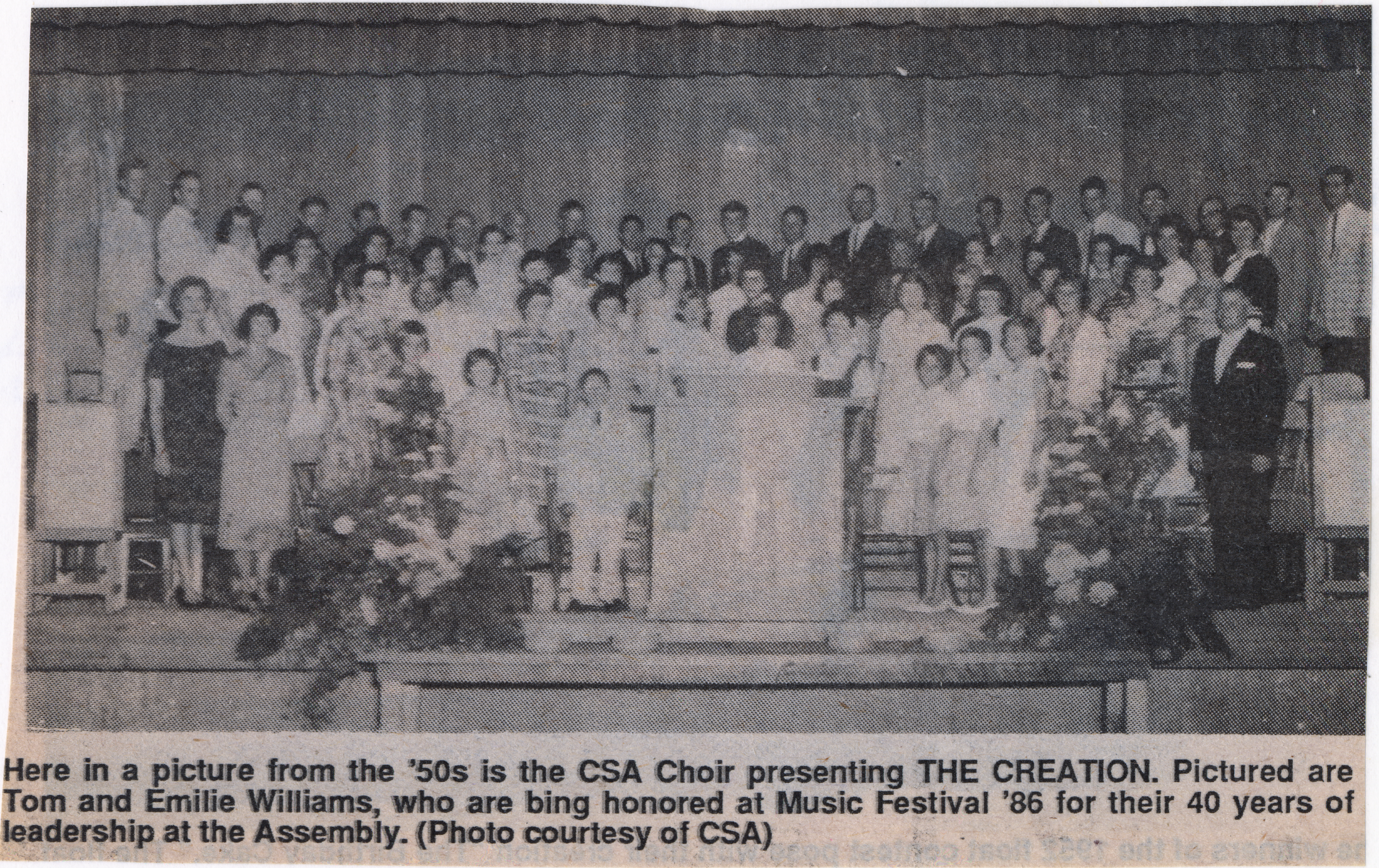 wishes) and continuing until 1986, Tom Williams is the longest running director to date. When he began as choir director Tom was already deeply familiar with choral music. As a child his father had directed two choirs with no formal training, and Tom sang in one of them. At 17 Tom came in second in a state-wide singing competition and was asked to join the famous Lima Elks Male Chorus. In college he sang in two church choirs and as a young adult he performed in countless shows and re-founded the Galesburg Community Chorus (and was the deciding vote in favor of inviting African-Americans to be a part of it). By the time he became music director of the CSA he was already the Chairman of the Music Department at Knox College, oversaw both the men's and women's glee clubs there, and even had a side job as assistant director of the choir at historic St. David's Episcopal Church. In his words "The music I could handle, but swimming lessons-even at swimming-I was a novice."
Although by all accounts he did a tremendous job running the waterfront, based on his musical background it made sense that when he was tapped to step in and become Managing Director in the middle of the season of 1957, he chose to give up the waterfront job but keep the position of Music Director. He led the choir for another 30 years before retiring. At that point, in an effort to find a new music director the board tried out several promising candidates for a few weeks each in the summer of 1987 including Tede Holt, Daniel Brill, and Ken Cox.
Hang on for Part II next week for a look at the choir in the modern age.