New officers were elected: Barbara Perry – President, Eric Buzzell – Vice President, Julie Walton – Secretary and Gary Dawley – Treasurer. Five new Trustees were voted onto the Board: Holly Freeburg, Luette Frost, John Harbeson, Alan Marble and Robert Molloy.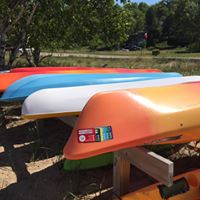 The

new boat compliance procedure

or commonly referred to as the "boat jail" for Crystal Beach has been effective. It was received with humor and all boats have current stickers on the beach. The Waterfront Committee will continue to monitor it. There was only a 5% increase in fees so the conclusion reached is that people paid their boat fees, but just didn't put their stickers on the boat!
A Bylaws Amendment was recommended to the Board of Trustees on July 28, 2017 by the Bylaws Committee. Click here to read about the amendment and next steps. There will be an Open Forum on August 17 at 7:30pm in Assembly Building to discuss the amendment.

Swimmer's Itch update – as you have heard our current theory on eliminating the "itch" is to remove the merganser duck from Crystal Lake and relocate them to another place were the snail is not present. As of July 19th, 14 broods and 116 ducklings have been relocated.

Keep in touch with the CSA your way. Learn how to view the Whiteboard on the website, join CSA 411 or view a video.

Check out the Communications Guide by clicking here.

The Ecology Committee has been instrumental over the years in educating us on invasive species. This year an invasive grass – Wood Bluegrass: POA Nemoralis – is a priority. A flyer is available on the Ecology rack in the Assembly Building.

Education Committee – 2017 marks the 25th consecutive year of awarding scholarships, bringing the total awards amount to $467,000.

The Forest Care Committee made a presentation to the Board of Trustees on Beech Bark Disease. The Board approved $10,000 to be allocated to treat the disease on CSA common ground. $5,000 in 2017 and $5,000 in 2018. The Committee also presented the information at the Annual Meeting to help property owners learn about the disease and treatment options.

You can read more about it by clicking here.