Have you seen the lovely new butterfly garden on the side of the Assembly Building?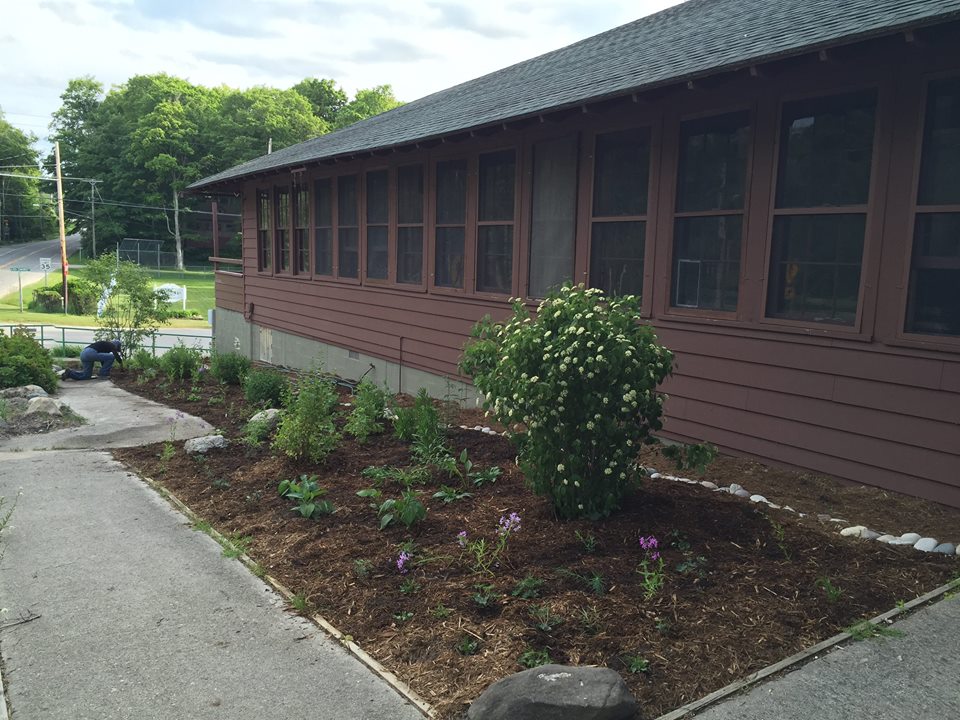 The Ecology Committee joined with the CSA to plant a butterfly garden to the east of the Assembly Building. The garden enhances the new landscaping completed in the front of the building during the fall 2014, provides a habitat for monarch butterflies and other pollinators, and is an educational setting for the Ecology Fun Program. This wonderful addition was made possible by generous funding from the CSA Women's Association, the CSA, and the fund-raising efforts of the Ecology Committee.
Under the design and guidance of Carolyn Thayer, owner Designs in Bloom, and Nancy Baglan, children in the first 2015 Ecology Fun class and several volunteers planted 265 native plants, which include 35 species in the butterfly gardern! A watering schedule with volunteers helped establish the garden.
Thanks to Jan and David Wynne for their donation of a native Serviceberry tree, "Autumn Brilliance," which can reach 8-9 feet in height.
The Harrison family is graciously donating a bench that will be placed next season, facing the garden.
Congratulations! Monarch Watch and the North American Butterfly Association have certified the CSA as committed to the protection of butterflies and other pollinators through its planting of the Butterfly Garden. A garden's size, number of nectar and caterpillar host plants sown, and habitat and maintenance plans are criteria for being recognized. Signage indicating the certification by each organization is integrated into the plantings.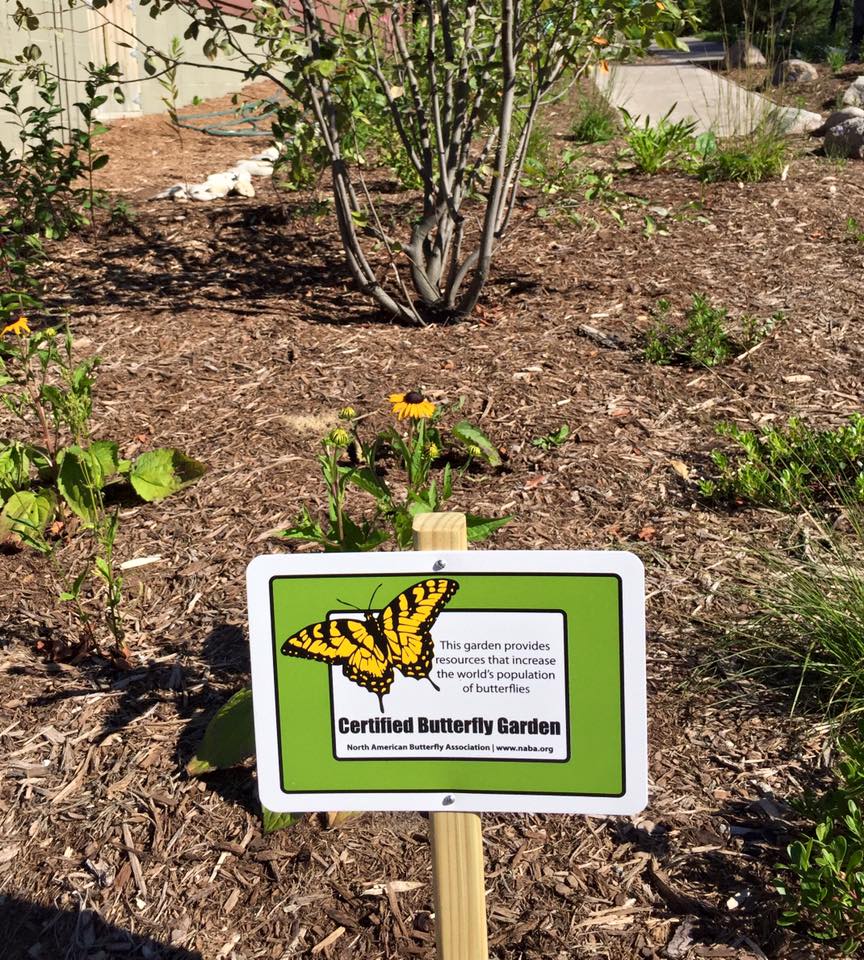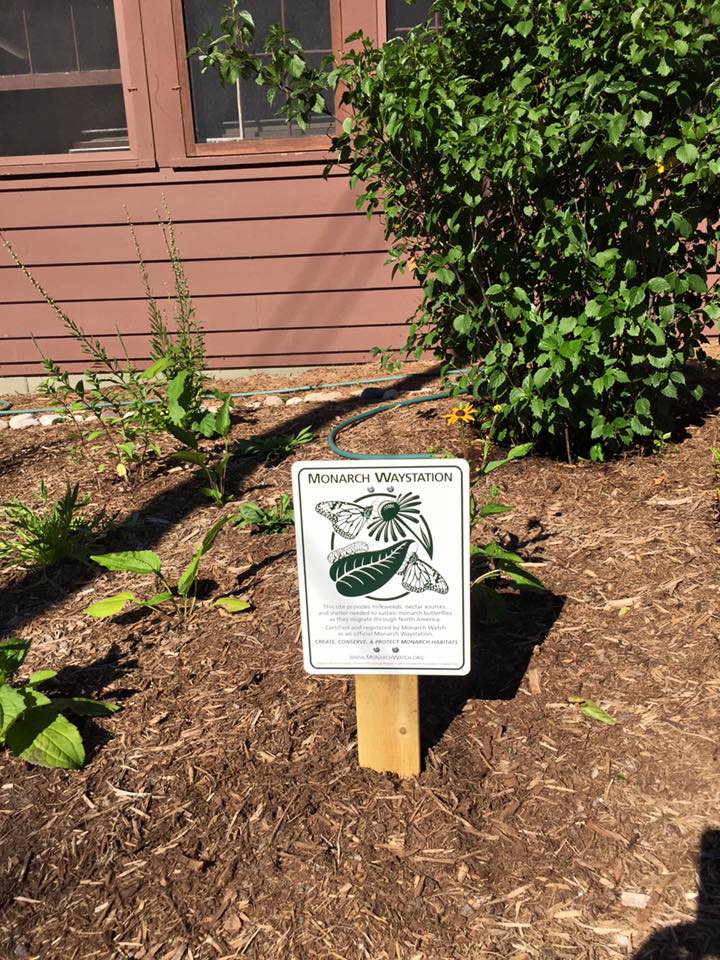 Nancy Baglan and Barbara Poehlein are coordinating with Carolyn Thayer on ways of including signage and pamphlets to inform the CSA community about what varieties are planted in the garden and where they are located.
A Monarch is born to the new CSA butterfly garden!
Before leaving the CSA, Nancy Baglan gave her brother-in-law, Tony Gish, a Monarch chrysalis to look after. The four stages of the monarch butterfly life cycle are the egg, the larvae (caterpillar), the pupa (chrysalis), and the adult butterfly. The chrysalis "hatched" August 29th, 2015.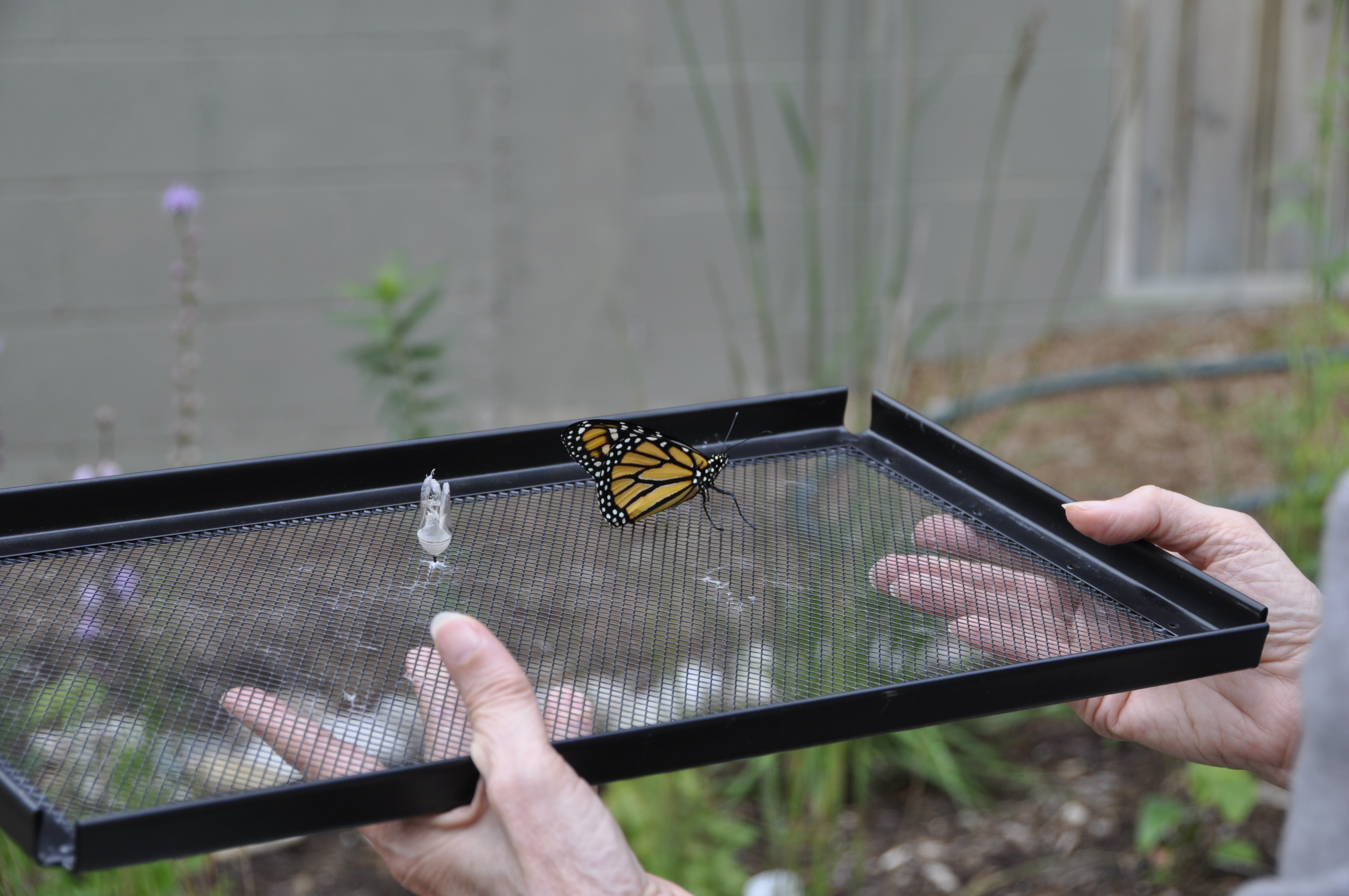 Tony and his wife Betty, took the Monarch to the new CSA Butterfly Garden and released it. It found a good plant, the Yellow coneflower, to go to right away!